Customers Love Our Shiplap
Average Customer Rating 4.9/5
We absolutely love our shiplap accent wall. The shiplap is this first thing people notice when they walk downstairs and were always asked where we purchased it from. It came in a timely manner, it was packed well and the quality of the wood is great.

Absolutely in love with our foyer wall now! I couldn't find shiplap anywhere that I liked. It all looked like fake wood, or was brittle MDF very prone to damage/ denting. I love the feel and texture of the real wood and the primer is perfect. Highly recommended!

I am thrilled with the results! I had hired a handyman to help me with this project as well as another wall and it didn't take him long to put them up. The customer service is incredible and so fast to respond whenever I had questions. Thank you WoodPlank!
Add A Touch Of Modern Farmhouse Charm

Introducing our gorgeous primed white shiplap, crafted from real wood for a stunning finish that will elevate any interior space.


This is a great option if you're looking for a chic and stylish way to add a touch of modern farmhouse charm. 

Perfect to use for bedrooms, bathrooms, hallways, kitchens, ceilings, and other interior areas. 

Why Choose Us

Timeless Elegance

Perfectly clear face for a beautiful look as-is or apply a pristine smooth paint finish any color of your choice.

Made From Real Hardwood

This is not brittle, chippable MDF. It is a highly durable, real wood finish entirely free or any knots or imperfections.

Stays White Forever

Enjoy the fresh white finish that's easy to clean with no maintenance required backed by our 10-year durability guarantee!

Choose From A Variety of Designs

Install the planks horizontal, vertical, herringbone or chevron... can be used for many applications and designs!

Suitable For High-Moisture Areas

Made from stable hardwoods and kiln-dried to prevent warping or shrinking. Rated for bathrooms and high-moisture applications.

Get It Primed & Ready To Paint

Crafted from high-quality, real wood, this shiplap boasts a beautiful, natural grain pattern for your project.


We apply a base coat of oil-based primer prior to shipping so it arrives ready to install and paint any color you choose.

Stick with white shiplap for timeless look or paint it to achieve a more modern design.
View our Recently Completed Client Projects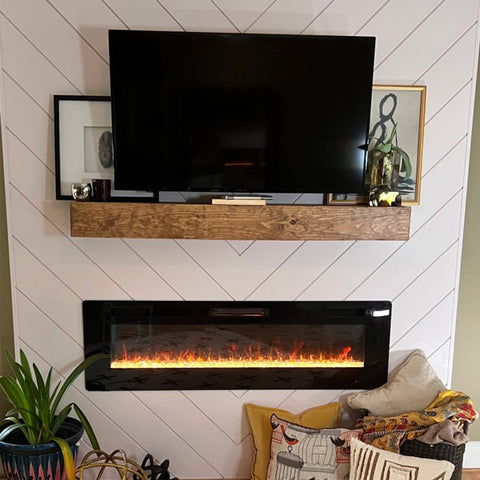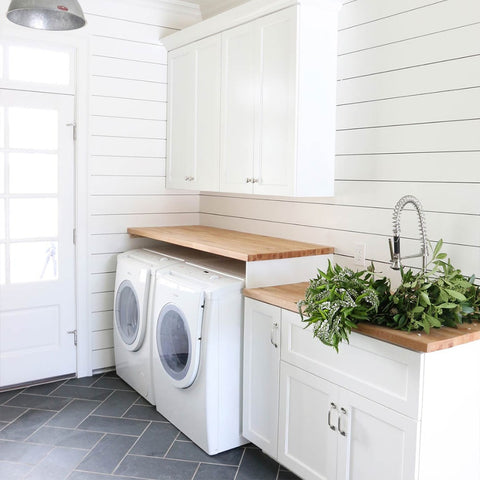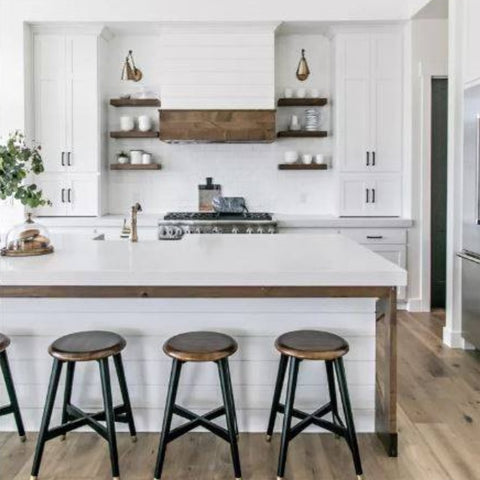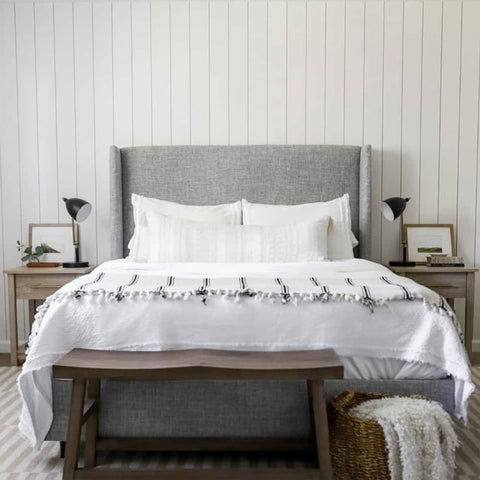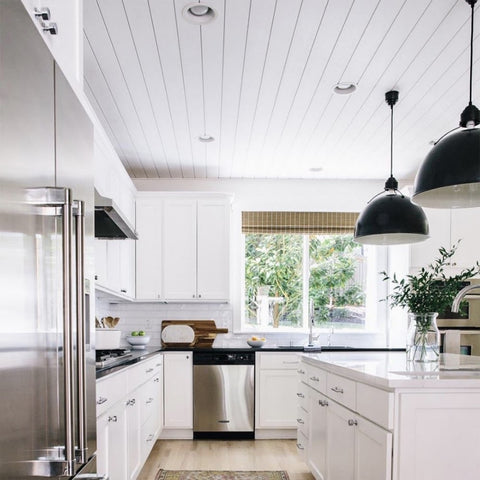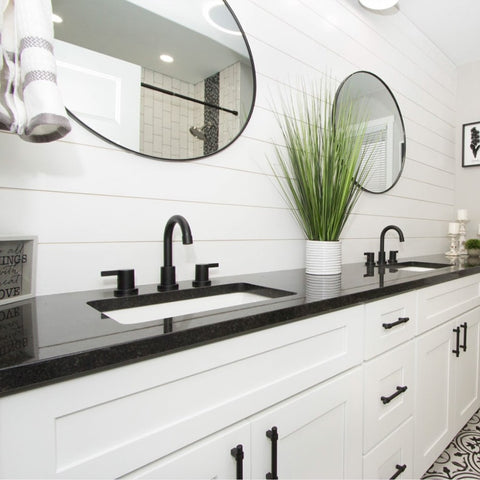 Easy DIY Installation
Digital Installation Guide Included with Every Order
Mark Your Studs In The Wall
Use a stud finder to mark the studs in the wall or area of installation.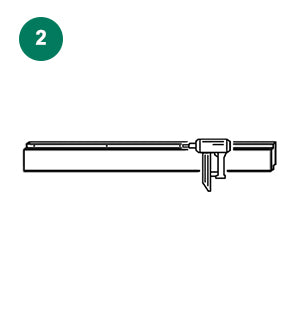 Secure Each Board
Use a nail gun to secure each board through the tongue and into the studs.
Repeat Until Complete
Cut the last piece of each row to size and repeat for each row until complete!
Full Installation Guide