Customers Love Our Flooring
Average Customer Rating 4.9/5
I'm thrilled with the results! We hired a handyman to help with this project and it was up in no time. The customer service was excellent and highly responsive to our queries. A big thank you to the team at WoodPlank!

Our foyer has transformed! Other products looked artificial or were fragile, but this flooring has the perfect balance of genuine texture and durability. I'm in love with the feel and look of it. Highly recommended!

We're overjoyed with our new flooring. It's the first thing guests comment on when they step into our home. It arrived promptly, was excellently packaged, and the quality of the wood is outstanding.
Experience The Natural Elegance of White Oak

Introducing our beautiful white oak wide plank flooring, crafted from high-quality white oak, renowned for its beautiful, natural grain pattern and superior durability.

This is an excellent choice if you're seeking a stylish and elegant way to enhance your space.

We subject every plank to a meticulous finish ensuring it arrives ready to install, showcasing the inherent beauty of the white oak.

Why Choose Us

Proven Track Record

With over 1,500,000 SF sold and zero claims, our reputation for quality and customer satisfaction speaks for itself.

Sound & Heat Insulation

Natural sound-dampening and heat-retaining properties significantly contribute to a quieter, cozier living space.

Zero Maintenance

Enjoy a worry-free lifestyle with our low upkeep flooring that requires absolutely no maintenance.

Certified Excellence

Our products are proudly certified by FSC, EPA, and TSCA, reflecting our commitment to high-quality, sustainable, and safe practices.

Improved Water Resistance

Designed with superior water resistance to ensure protection and durability in high-moisture areas.

ScratchProof Coating

Experience the relief of a truly scratch-proof flooring solution, built to withstand everyday wear and tear.

Uncover the Luxury of Versatility

Whether your style leans towards a rustic farmhouse vibe or a sleek, modern aesthetic, this flooring adjusts to your creative vision. 

White oak flooring brings inherent warmth and sophistication to any space, enhancing the room's overall character and charm.

The enduring elegance and durability of our white oak flooring offers not just a surface to walk on but a design foundation that withstands trends, ensuring your interiors stay stylish and inviting for years to come.


Order Free Sample
View our Recently Completed Client Projects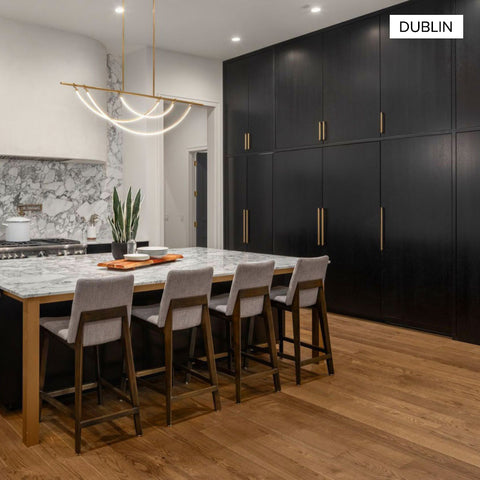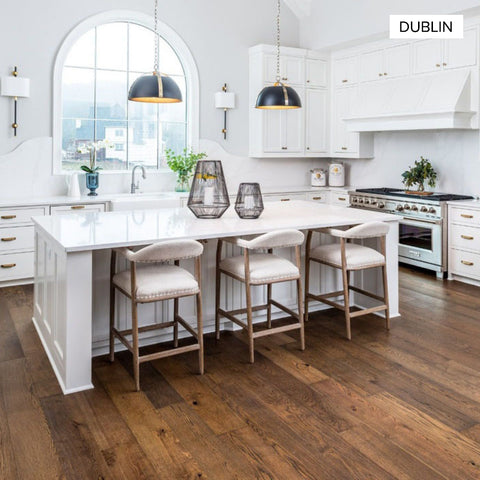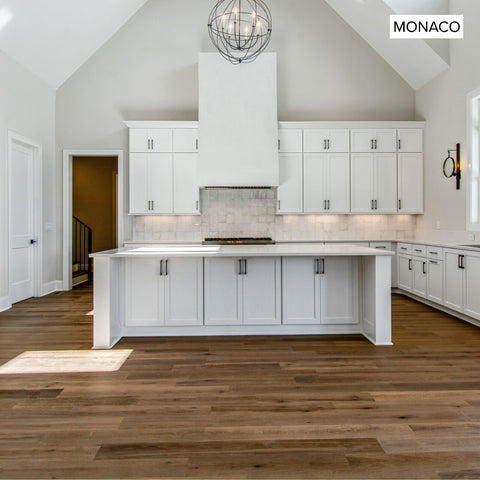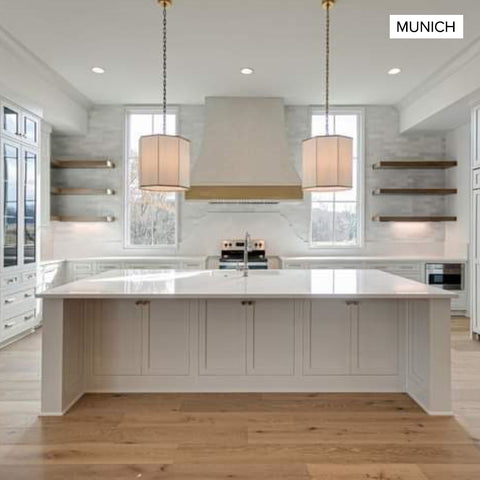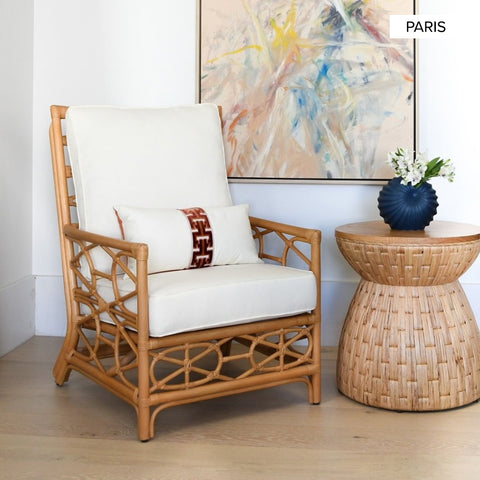 Easy Glue-Down Installation
Digital Installation Guide Included with Every Order
Prepare Subfloor For Install
Ensure the subfloor is clean, level and dry for a successful installation.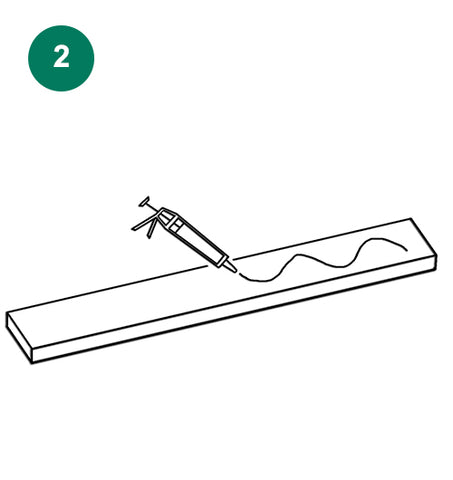 Glue Down Each Board
Apply flooring adhesive to the underside of each board and put it into place.
Nail Into Place For Extra Hold
Nail each board and continue the process until your floor is complete!
Full Installation Guide