Customers Love Our Cladding
Average Customer Rating 4.9/5
"After careful consideration we chose Thermo-Wood from WoodPlank because of the stunning grain patterns and easy maintenance. Delivery was quick and the final result was even better than we expected!"

"My project had some custom requirements so our architect worked directly with WoodPlank. They made it a breeze and were super accommodating to help us get the color, lengths and profile required for our design. Highly recommend!"

"As a contractor of 30+ years, I've installed a lot of siding. Its refreshing to work with a material is so easy to handle and doesnt require extra clips or fasteners. Saved a lot of time and headache! Great product."
Perfect for Outdoor Applications

Experience the natural beauty of this stunning thermally-treated clear-grade hardwood cladding.

We take pride in our meticulous craftsmanship, ensuring that every piece of cladding undergoes precision milling, thorough inspection, and secure packaging, guaranteeing its arrival at your project site in a ready-to-install condition.

To further streamline your construction process, each board is factory-sealed on all four sides, saving you valuable time, labor, and material costs on-site.




Why Choose Thermo-Cladding?

Extended Lifespan

Thermo treatment is a chemical-free process that results in unmatched durability and stability.

Lowest Maintenance

The improved dimensional stability allows for extended maintenance intervals compared to other wood products.

Repels Moisture

Thermo wood naturally repels moisture to prevent warping, shrinking and swelling on a molecular level.

Class B Fire Rating

Reduced combustibility plus factory-applied, UV-resistant coating achieves Class B Fire Rating.

Manufacturer's Warranty

25-year durability guarantee against rot and decay plus natural resistance to termites and pests.

Backed By Our 25-Year Durability Guarantee

Designed for an easy, low-maintenance experience, WoodPlank Exterior Cladding is fully-defected and factory sealed on all 4 sides so you only receive usable coverage.

The combination of our thermal treatment process and factory seal protects your new cladding against UV, moisture, pests, termites, and other factors.

Proudly made in USA from sustainably sourced, FSC-certified wood so you can order with confidence.
View our Recently Completed Client Projects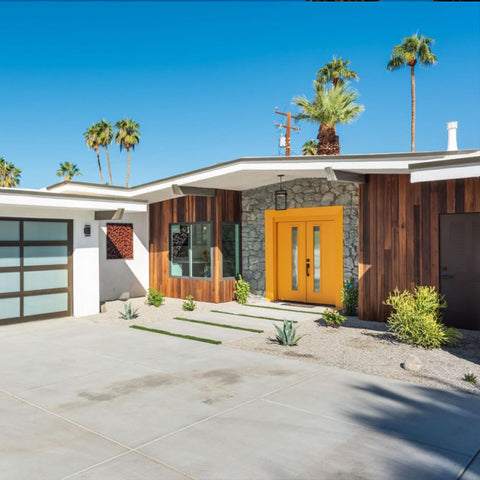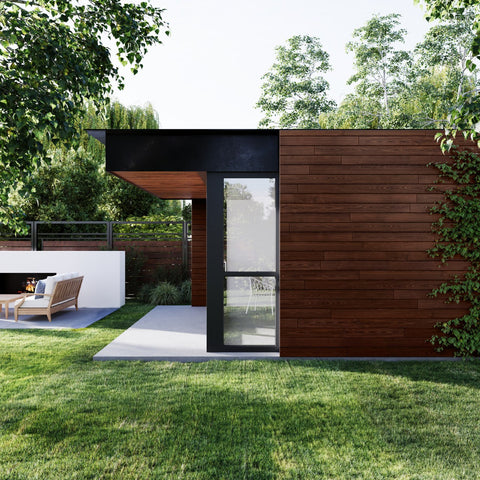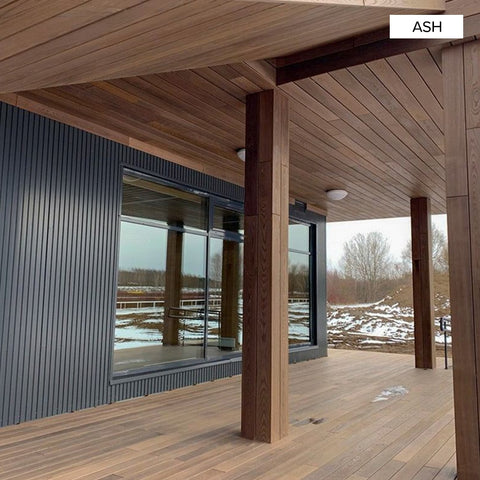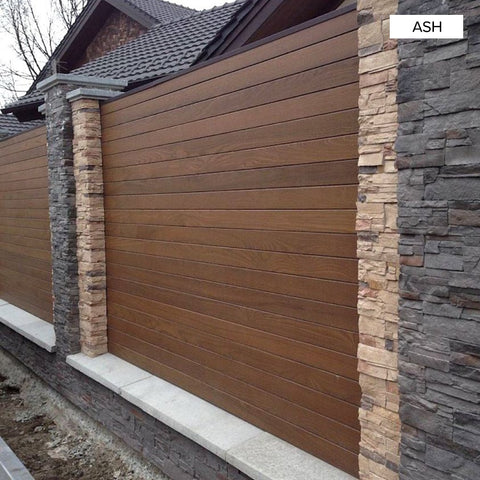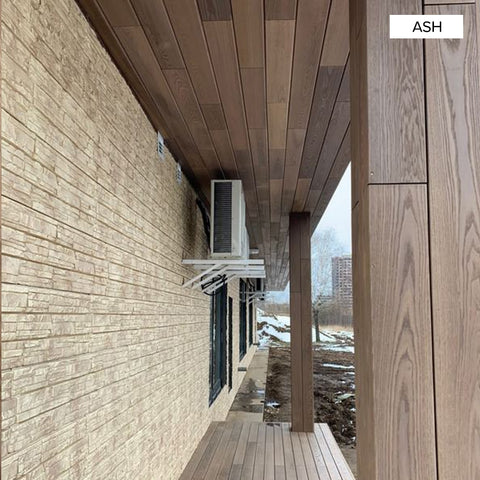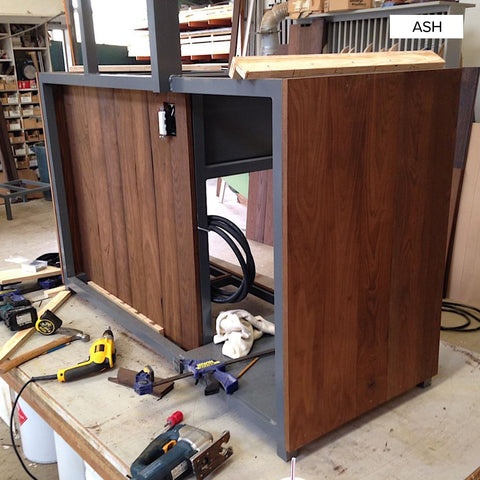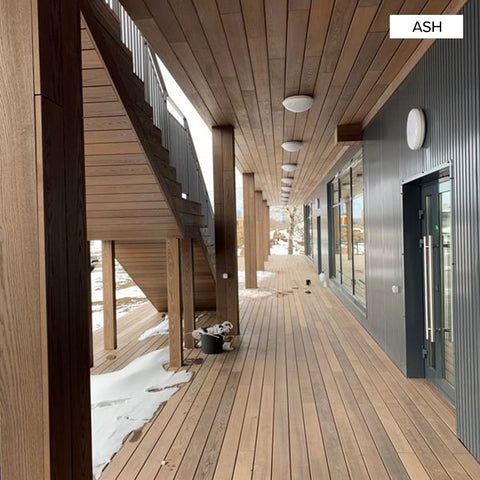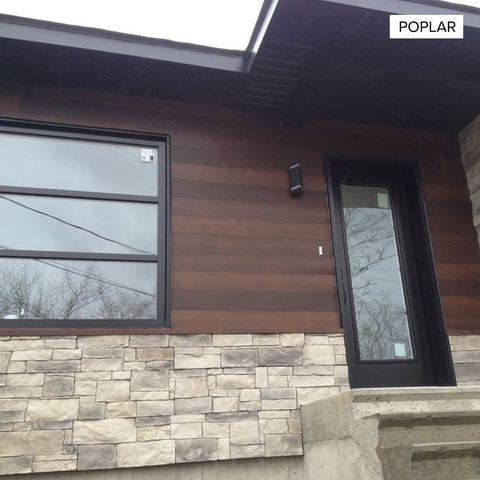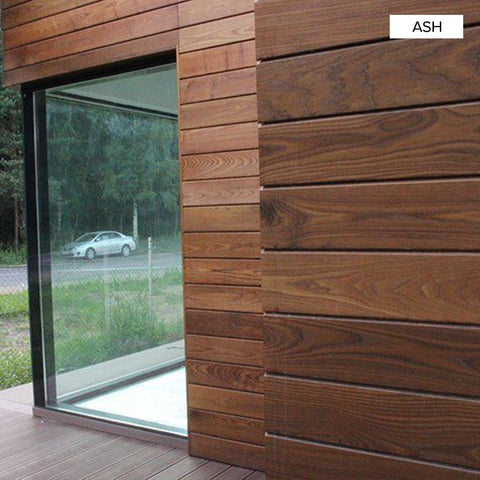 Easy Blind Nail Installation
Digital Installation Guide Included with Every Order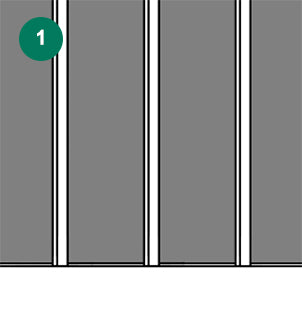 Prepare Your Surface
Secure directly to substrate or furring strips for added ventilation.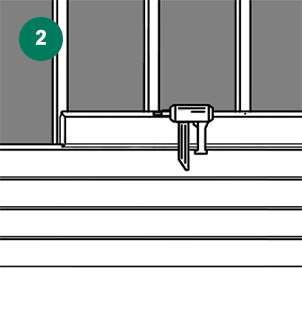 Easy Blind Nail Installation
Use exterior rated stainless steel nails to secure the boards through the tongue.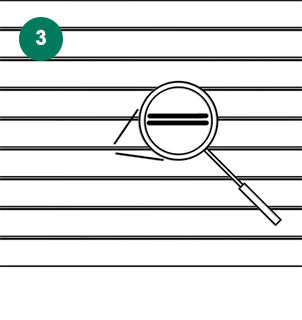 Maintain
Inspect annually for recommended sealing to maintain original colour.
Full Installation Guide